Netflow und IPFIX Probe (Generator)
The most powerful NetFlow/IPFIX exporters in the world
Do you know who is doing what and when in your network? With Flowmon Probe you will never miss any information about IP traffic communication. Make decisive decisions to manage and secure your IT environment with high performance NetFlow/IPFIX exporters supporting even 100G wire speed processing.
Network Traffic Monitoring Enabler
Flowmon Probes are the essentials of modern network traffic monitoring. The Probes are high-performance appliances providing network engineers with detailed statistics on network communication in the form of IP flows (NetFlow v5/v9, IPFIX). These flow statistics provide detailed and accurate information about who communicates with whom, when, how long, how often, how much data has been sent and much more information from the L2 – L4 layers. This information is crucial to ensure network security, troubleshooting, network capacity planning, peering and SLA compliance, monitoring of users and devices and other use cases.
Flowmon Probes do not affect network traffic in any way and overcome the limitations of generating flow data by routers and switches. Additionally, FlowmonProbes provide advanced application layer visibility (L7) which opens up completely new possibilities allowing administrators to monitor not only network performance, but also enhance user experience and optimize MS SQL database performance. Flow statistic are exported to storage for further analysis by a Flowmon Collector or other NetFlow/IPFIX compatible application. Thanks to its monitoring and packet capture capabilities, Flowmon Probe allows the resolving of up to 95% of all operational issues in the network.
With Flowmon probes, IT operations benefit from: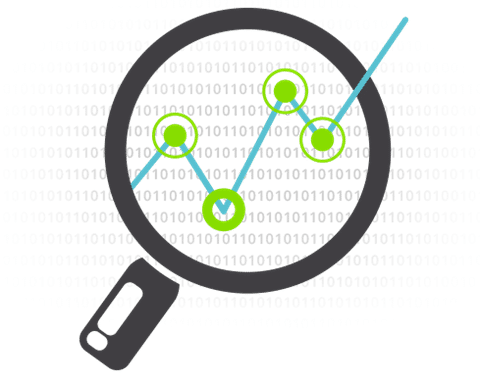 The most powerful NetFlowGenerator on the market. Manage your network with Network Probes that can record any packet in real-time to links at up to 100 Gbps.
The most powerful NetFlow exporters on the market. Manage your network with network probe that record every packet in real time on links up to 100 Gbps.
 Easy Deployment and Intuitive Management. The intuitive device deployment, configuration and management allows a user to have a fully automatic NetFlow probe in few minutes without the need of additional investments.
 Application layer (L7) monitoring. Utilize information from from HTTP headers, information from DNS protocol, VoIP statistics and others for better IT stack administration. Learn more about Flowmon Probe features…
 Fully Compatible Appliance Saving Investments. Flowmon Probes are fully compatible with other collector appliances that support NetFlow/IPFIX export.
 Complete portfolio of Virtual and Hardware Appliances. Flowmon Networks provides a wide range portfolio of hardware/virtual NetFlow probes for all kinds of networks from 10Mbps to 100Gbps.
Flowmon Probe brings administrators a powerful tool for:
Real-time network traffic monitoring and visibility
Network trafficanalysis
Monitoring ofusersandservices
Billingandinvoicing, FUP control
Internet accesssupervision
Planning of network capacity and data lines
Peeringand SLA compliance